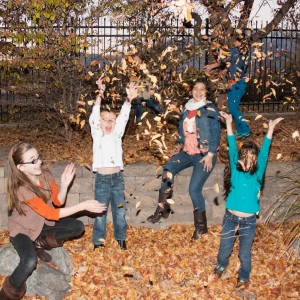 Every November I find myself in a mad dash to do something cute for our family's Christmas cards and every year I end up doing the same old boring thing.  But not this year!  This year I am planning ahead and doing something fun, different, and interesting.  And… the kids are going to help me do it!
Here are some things I found on Pinterest. Follow us on Pinterest to find these and other great family-friendly ideas.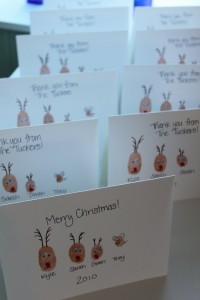 This adorable Reindeer Card is made using your children's fingerprints, a little art work, and some googlie eyes. Isn't it adorable?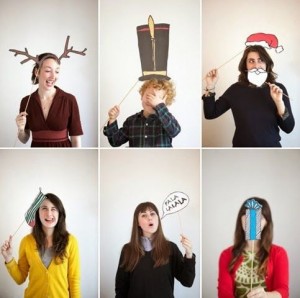 I think it would be really fun to do photos of each family member individually with photo booth props.  That's something you don't see every day.  You can find some cute photo booth props here on Amazon.com.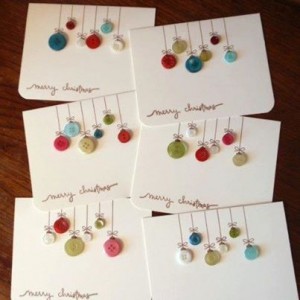 I always wonder what to do with all of those extra buttons that come with blouses I buy.  This is such a great idea and would be a fun thing to do together as a family.  These could even be fun Thank you cards for the kids to make for after Christmas.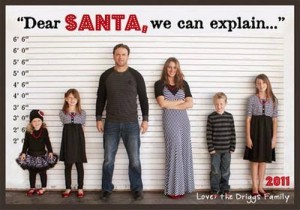 Tee hee.  I guess you could do this with a green screen and it would probably take some help from Mom and Dad, but isn't this idea so fun? Here are some more fun ideas from their website.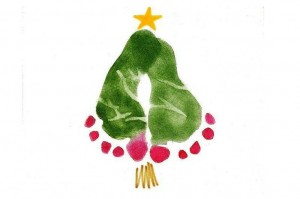 I love love love this newborn inspired Christmas Tree card.  I think this is the only year we will be able to make one of these cards, so we better get to it!  We have a 3 month old baby and his toes are so cute.  I would love to document them on our Christmas cards this year!  This little piggy went to market…..