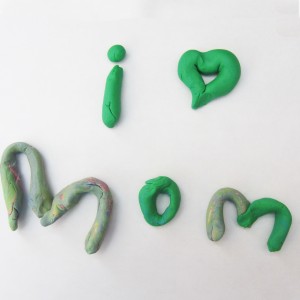 Well, it's been a week since I've been steadily working on my parenting plan to help me get closer with my kids and feel a little more confident to be less distracted and to prioritize more.
I have tried really hard this week to keep to the 15 minutes per day of dedicated time to each child and I haven't done perfect, but have tried really hard.
We spent a whole night playing Table Talk after dinner and I got to know my kids a lot better and it was lots of fun.  I love that game so much!
One thing I did notice is my kids are playing by themselves a lot more and I'm less stressed out.  This means I have more time to get things done and they are enjoying each other's company. Another bonus, is they have started cuddling and talking with me in bed at night before bedtime.  This is starting to be their favorite time of the day.  I'm thinking that's a good thing!  Here's a few of the things we did together this week.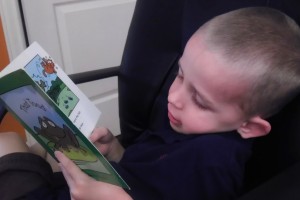 1. We took a bike ride to a local store
2. We made hot pads
3. We did arts and crafts
4. We did some gardening (mostly picking raspberries)
5. We read books
6. We spent more time talking
7. We did cooking together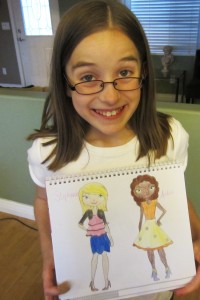 The thing that was most striking to me is that really none of the things we did together were "planned", they were very spontaneous and in the moment type things.  I love each and every one of my kids and I want them each to know that by how I spend my time.
Another great thing that happened this week, is I have felt a sense of well-being that everything is right in my world.  I don't know where it came from, but I welcome it with arms wide open.  I had a rough week the week before and I like feeling happy.  I think what I gained this week was priceless.  I probably got more out of it than my kids did honestly.
Wouldn't it be great to do something like this with your spouse, that could really make a marriage great.  Well, one thing at a time for me.  I dub this a successful week and I'm feeling fine!
If you are following along please share your successes with us!
**All parenting advice and information on Positively Mommy is provided for informational purposes only. Unless otherwise noted, the site content is not written by doctors, psychologists, or other health care professionals. The staff at Positively Mommy do not have psychiatric degrees or any other therapeutic training. The majority of our advice is drawn from personal experience and thus represents personal opinion. It is not a substitute for professional medical or psychological advice, diagnosis, or treatment. Any reliance on the information Positively Mommy provides is solely at the risk of the user. Positively Mommy does not assume any responsibility for damage or injury to persons or property that may arise from the use of the advice and information Positively Mommy provides.