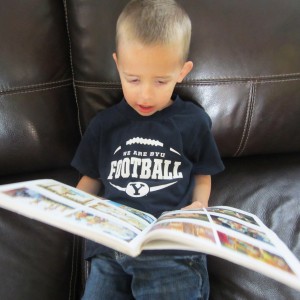 I am writing this post, mostly just to have a place to put all of the ideas other people have shared with me and to have one place I can refer to for basic homeschool resources.
Last week (March 12th, 2014), we withdrew one of our 4 children mid-year from his first grade class at a local charter school.  There was a discipline difference between us and the teacher and our son was getting "sick" every day before school because when he went, he was made to feel like he was a "bad boy" (his words).  I am not saying he is perfect, but he is always conscious of having good behavior at home and when I helped in his school class, he was always very calm, helpful, and followed directions much more than some of the other kids who weren't getting in trouble.  As parents, we tend to lean toward positive reinforcement instead of negative consequences.  It has been easy for us to do this because this method seems to "get though" to our kids.  Unfortunately, this wasn't the same style he had at school and it was affecting him very much.  After much thought and prayer, we decided to withdraw him from school and do homeschool.
At first, I was terrified and had so many questions:  How would I have the time, my life is so overextended as it is?  Would I be able to give him a good education at home?  What curriculum would I use?  How do I start?
But now, I see the wisdom in this decision.  My child is able to work at his own pace, on his own level, and we have much more quality time together.  It is more work for me (maybe total of 1-2 hours per day), but it's fun time that we spend together and it has brought us closer.
Here's a list of helpful things I have found so far.  I am just starting and am by no means an expert, but I hope these things are helpful to someone out there!  We are LDS (Mormon), so there are some LDS curriculums and resources in this list.  Personally, I have shied away from Christian curriculums because I feel it's a little too one-sided.  The nice thing about homeschool is if one thing is not right for you, you have the power to change it or to choose something else!
*UPDATE:  Our first week of homeschool went to well and was so easy!  I wish I had considered it earlier in the year.  Our son is able to do all of his school work by lunchtime and works independently most of the day!
Curriculum
PARENT-MADE CURRICULUM: There are 2 types of curriculum: make your own, or buy one that is already made.  The very first step should be to read this foundational book, "The Well Trained Mind".  It is the Bible for homeschool families!  If you want to make your own currculum or get great ideas, this book will help you immensely.
Because we took our son out from school mid-year, we couldn't get into the program we wanted, so I made my own and next year I plan to use a pre-made curriculum.  I initially used the Sylvan Workbooks as assignments for my son for school.  I did not like them at all.  I felt like the math and language arts were confusing and didn't use examples of things little kids would know about.  I then switched to DK Publishing's books.  They are cheaper and I like them MUCH better.  They are much higher quality and have better questions and math problems.  If you want to make your own curriculum, I would suggest the workbooks from DK.  You can also find free printable worksheets online if needed.  However, I find worksheets from books generally offer a more consistent approach.
If you are dedicated to making your own curriculum work, this free site will help you immensely.  By the way, I am not saying one way or the other is better, there are pros and cons to each (making your own and using a pre-made curriculum)
Children learn so much by watching you.  I let my son tag along with all of the things I do and I teach him about everything possible.  We have time to do a learning field trip once a week, read together every day, play games, and go to the library once a week.  At this point, my other kids are BEGGING me to take them our of school too because they see how much fun he is having while learning.
ALREADY-MADE CURRICULUM: Here are a few already-made curriculums that I felt were fantastic.  We seriously considered all of these, but made the decision to go with Harmony Education (only for Utah and Idaho) for the 2015-2016 school year.
I am out of time to work today, but I will continue this post next week here.