This was a fun girls LDS Activity Days game that the leaders in our ward came up with called Minute to Win It.  It was for the Mom and Miss Activity that is generally held in the Spring.  You may have seen the TV show.  This is their take on it (see the video below).  I was able to participate and everyone had the best time as you can see!
Here's some decorations from the activity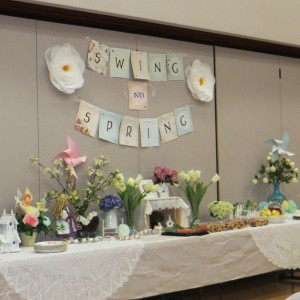 The girls helped in the planning and decorating.  They made these darling painted flowers and butterflies out of paint and tissue paper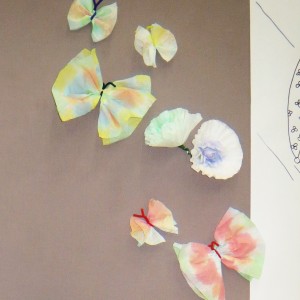 Every year we get a photo together.  This is the last year my oldest will be in activity days, so next year, all the girls won't be together anymore…  sad… she will love Young Women's though.  You can see my baby bump too 🙂
They served a yummy meal for us.  We had chicken salad sandwiches on rolls, fruit, salad, and cupcakes.  It was fun to socialize with our daughter and have a party just for girls!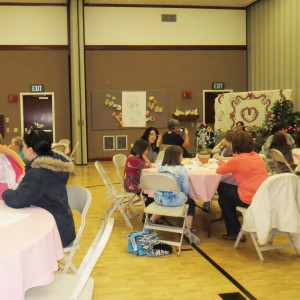 Here's the games that we played at the end of the activity.  The leaders called it "Minute to Win it".