I find myself at 23 weeks pregnant and planning an unmedicated home birth with a midwife.  I'm not sure why, but I've had sort of a mental block when it comes to choosing a doula.  Why do I need a doula, you ask?  I need support during labor and a doula is a trained professional (usually a woman) who helps with massage and breathing techniques to help the laboring Mom get through contractions and make it to the finish line!  Here's some stats to show you how valuable a doula really is.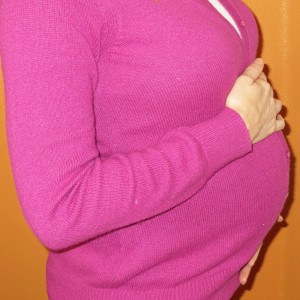 I have asked around to some friends.  I have done lots of research online, but who do I choose?  I feel like it's a pretty important decision and I want to make the right one.  I have some resources to share with you about how to find a doula, Utah or nationally.  I live in Utah, so that's where I've based my research, but I'm sure there are qualified doulas all over the Unites States.
FIND A DOULA UTAH COUNTY
This site is a great resource that lists all the doulas in Utah County with bios.  So invaluable.  You can change the county if you wish to other locations in Utah.
I think I am more likely to choose a doula that a friend knows or has used, so ask your friends, they can be a great resource for you!
Dona is supposed to be the premiere site to help you find a doula.  Anyone else had luck with this because I can't even figure out how to use it?  This site can also be used nationally.
If you are taking a childbirth class such as hypnobirthing, you may want to choose a hypnobirthing certified doula.  I have looked extensively for a hypnobirthing type class that I feel good about taking and I just haven't felt great about any of them.  I know a lot of women love them, but I'm a pretty busy Mom and I'm not sure if I have time to take a class like this and devote so much time to learning the concepts.  Is that bad?  I plan on relying on my midwife and doula's knowledge on helping me get through and putting my full faith and trust in them.  I have read a couple books on childbirth techniques and I think I can do it!  I felt this hypnobirthing book was well written and informative.
Many doulas will do an initial consultation with you for free.  You will need to make sure your personalities mesh and that you feel comfortable and safe in her presence.  I have interviewed a few doulas so far.  I will let you know how it goes and who I end up going with.
How much will it cost?  I would say here in Utah, a good doula will cost $500.  That seems to be the going rate.  You can find ones that are in training or don't have much experience for about half the price, but I want a good one darn it!
The fee will most likely include 2 prenatal visits of 2 hours each and help with pregnancy and resources as necessary.  The doula will be there for the entire birth.  Then many doulas also offer a 1 time postpartum visit as well.  This works out to be around $30-$50 an hour depending on how long your birth is.
It's probably a good idea to choose a doula around 4-6 months of pregnancy so you can build a relationship and bond that is necessary for a successful labor.
I hope this post helps you!  Below is a video that helps explain what a doula does as well as what you can expect from your professional doula.  Please post a comment if you have any questions!