Every year we do a little neighborhood egg hunt with the big kids and little kids together.  The parents hide the eggs, and the little kids go first and then the big kids go next.  It takes all of 2 seconds as we usually hide them at our neighborhood church.  Everyone shares and each brings 12 filled eggs and their children go home with 12 filled eggs that they have found.  It's super fun for the little kids, but the big kids get… well, a little bored.  This year I thought it would be fun for the big kids to do something a little more challenging with some added team work.  While perusing Pinterest, I found some fun ideas.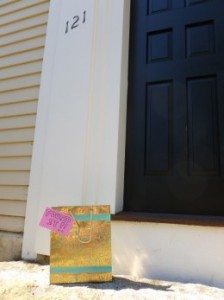 What do you think about this one where the big kids find a certain color of egg and then do a math algorithm to find out an address in the neighborhood where a special prize is hidden?  I also love these 25 non-candy items to put in easter eggs.
I think a glow in the dark easter egg hunt would be fun too. I'm not sure if people in our neighborhood would be able to make it for a nighttime event, but it would be fun to have a potluck dinner and then let the little kids find eggs at dusk and the big kids find eggs when it gets dark or after dessert. The large plastic eggs need to be used for the glow in the dark hunt. Glow bracelets are fun to put in, but sometimes don't light up really well, so I've heard the plastic tea lights that are battery powered work much better.
A scavenger hunt with a map and clues might be fun to do.  I've also seen some ideas for teens including a geo-cashing hunt.  I think this might be too difficult for the age of our kids, but still something interesting and fun to keep in mind.
For more Easter ideas, check out our Pinterest board.
Do you have any great easter egg hunt for older kids ideas?  If so, please post a comment.