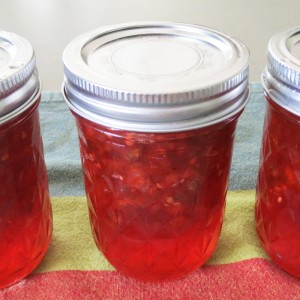 We just had our first freeze of the year and while I was cleaning out my garden to prepare it for winter, I was having a really hard time throwing away the 100+ green tomatoes that I still had on the vine. I planted heirloom tomatoes this year and they were lovely.  I hated to throw them in the yard waste can, it felt so… well… wasteful.
I was telling my friend about this and she said I could make jam out of them.  I thought to myself…  yuck!  who wants to eat tomato jam?  But she assured me it tastes just like any fruit jam.  I was skeptical, but I wanted to try it.  I found a recipe here and modified it as seen below.
I think from start to finish it took me about an hour.  Let me tell you, of all the jams I have had, this has to be one of my favorites and I'm not the only one that likes it.  My son who HATES (although hate is not a strong enough word) tomatoes, absolutely loved this jam.  Loved it.  I didn't tell him it had tomatoes in it until he ate the entire jar over the course of a week on his toast.  He didn't believe me.  He said it tasted just like strawberry jam.  Might I mention it may taste better than strawberry jam.
How to Make Green Tomato Jam (that tastes like strawberry jam).
Step #1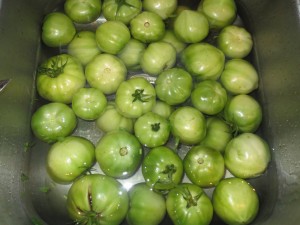 Wash tomatoes in the sink using hot water and 1 T. white vinegar.
Step #2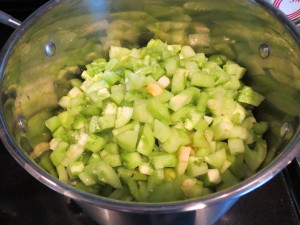 Dice 4 cups tomatoes (unpeeled) and place in a large stock pot.  Turn heat to medium.  Bring to a boil and cook 10 minutes.
Step #3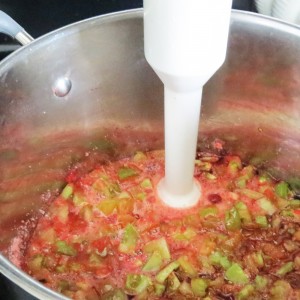 Using your immersion blender, blend tomatoes until you have fine pieces.  Add 1- LARGE box of strawberry jello and 4 cups white sugar and blend a little more with your immersion blender.  Cook for 20 more minutes. That's it!
Step #4
Now you can bottle (can) these as I did, or put them in a plastic container and put them in the freezer to make freezer jam.  I processed my jam in a waterbath canner for 25 minutes.  I have been sharing them with my neighbors and they have all liked it and were very surprised it was made from green tomatoes.  I hope you enjoy this as much as we did!
Disclaimer: **Positively Mommy occasionally provides recipes and other information about food preparation. Please keep in mind that it is the reader's responsibility to determine the value of these recipes, nutritional and otherwise. It is also the reader's responsibility to determine the safety of the preparation instructions. Recipes are prepared "at your own risk." We assume no liability, obligation, or warranty with respect to these recipes. Positively Mommy is not responsible for any damage, medically or otherwise, that could result from preparation of these recipes. Visitors must take care to check the instructions provided and determine their value and any possible medical condition that may arise from the preparation instructions and consumption of the ingredients listed in this site's recipes.