This is my 5th pregnancy, and there are some things that I absolutely need to get through pregnancy comfortably.  These are my pregnancy must haves. I must say that this pregnancy has been my best, mostly because I've been proactive about being healthy and I've learned a lot in my previous pregnancies. I've learned a lot of things to make life more enjoyable for 10 months. This pregnancy has not been perfect, of course, but it's manageable!  I also wanted to mention, I never accept money or free products for my posts.  These are things I truly use and have found on my own to help make pregnancy a little easier.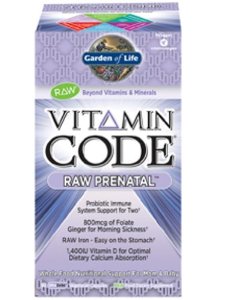 First things first, a good prenatal vitamin is a must for energy and health.  A food based vitamin in your best best and one that is taken throughout the day for sustained nutrition and energy.  I can't say enough good things about Garden Of Life Prenatal Vitamins. They helped me immensely with morning sickness and just to feel better. I wish I would have known about them sooner!  You take 1 pill with each meal (3 times per day).  These are the vitamins my midwife recommends to her clients as well.  A great addition to prenatal vitamins would be to take a cranberry supplement every day to help with UTI's which are very common during pregnancy. I have been taking 2 cranberry pills religiously for this pregnancy and I have not had one UTI, whereas with my last pregnancy, I had already had several by 6 months.  You may need help with digestion as well.  If you do, check out my post on natural solutions for digestion here.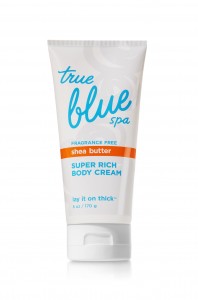 The  second item I recommend is a thick and fragrance free Shea Butter cream to put on your belly and breasts every day.  See my post about how this lotion from Bath and Body Works has helped me avoid stretch hmarks during pregnancy.  I can't say enough good things about the price and quality.  It helps your belly not to itch which is an extra bonus.  Start using is as soon as you find out you're pregnant.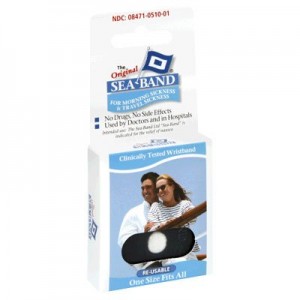 One thing that helped me get through a few weeks of severe morning sickness was sea bands. I wore them day and night. They are not very comfortable and bothered me quite a bit because they are tight around the wrist, but in the long run, it was much better than constant nausea.  I found ginger tea in conjunction with sea bands to be very soothing and helpful.  I would just boil an inch of ginger in about a quart of water for 15 minutes and add some honey and lemon.  I would put it in the fridge and drink some every day.  After wearing the sea bands for about 3 weeks, the nausea went away (thankfully!). They are worth a try.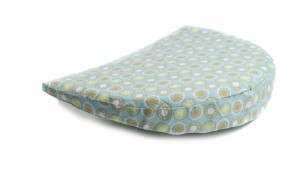 The third pregnancy must haves on my list is this pregnancy wedge. The cover is washable which is nice.  I'm not a big fan of the gigantic pregnancy body pillows because I feel trapped in them and like I have to move a 40 pound pillow every time I want to change positions. To avoid one of those monstrosities, I use a soft pillow under my head (I use this one. Don't let the pricetag worry you, it is THE BEST pillow in the world. I literally can not sleep on another one), a firm king size pillow for under my hips, knees, and ankles, and then this lovely wedge for under my belly.  It's so comfortable to sleep on my side this way.  The wedge gives my belly a little lift so I'm not twisting my spine out of alignment.  I haven't had any back pain so far and I'm 6 months along, so my plan is working!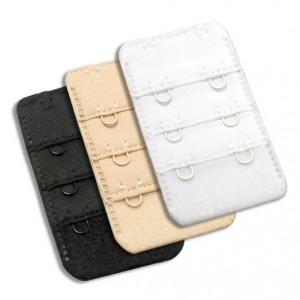 I needed one of these pretty much right away in my pregnancy since my rib cage started expanding when I around 6-8 weeks along. I liked that I didn't need to buy a new bra, but could use my favorite one for a little while longer. Now that I'm almost 24 weeks, I do need to go up a cupsize and I like this sports bra for working out and this wirefree bra for every day wear. It gives lots of lift while still being comfortable since there isn't a wire.
For clothing, I have several suggestions.  I really like Gap.com for their awesome sales and return policy (free shipping to return).  I like Old Navy for dresses, and Shade Clothing for the best quality undershirts and tank tops.  They have free shipping on everything and free shipping to return. These undershirts (pictured above) are the staple and foundation of my whole maternity wardrobe, I couldn't live without them!  I have watched for sales and bought them for $5 and under.  They are great for working out, sleeping in, and for layering.  I also think Kohls.com has some great maternity clothes and if you can buy them when they are doing Kohls Cash, even better.  Occasionally I can find something great on Walmart.com for .97 cents shipping.  They have pretty good pajamas.  I hate hate hate the Motherhood store with all the hate I have.  I will not shop there.  They are overpriced and have a ridiculous return policy. I will avoid it at all costs, but that's another post.  Kohl's has many Motherhood brand items such as secret fit jeans.  They are THE BEST.  They stay up and can't be seen through clothes because the panel is lightweight and they are oh so comfortable!  I have several skirts and jeans with secret fit and I have a hard time wearing anything else.  It seems for me that under the belly clothes always feel like they are falling off and over the belly clothes (except for secret fit) leave giant elastic marks on my belly and make it itchy.  They can also be seen through my shirt which is not pretty.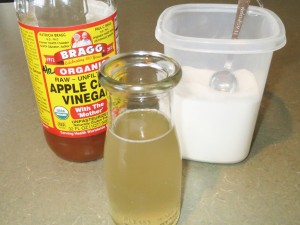 At some point in your pregnancy, you will probably get acid reflux, this post will help you deal with it naturally and effectively.
I have a few more tips to share with you, which I will do in a later post.  If you have any questions, please feel free to post a comment and I will answer them!
I hope you find this information helpful!
*disclaimer: contact your doctor to make sure that these tips and tricks are right for you, your pregnancy, and your situation!